The New Haven Jewish Cemetery Database
PLEASE NOTE that the maps do not work properly in the newest version of Mozilla Firefox. They will work in all other browsers, or if viewed with Adobe Reader or the Adobe Acrobat Plug-In for Firefox. We apologize for any inconvenience.
To search the database, please click here
Please select a letter below to view all records beginning with that letter, in alphabetical order.
A
B
C
D
E
F
G
H
I
J
K
L
M
N
O
P
Q
R
SA-SH
SI-SZ
T
U
V
W
X
Y
Z
| Last Name | First Name | Date of Death | Date of Birth | Cemetery | Location | Map | More Info |
| --- | --- | --- | --- | --- | --- | --- | --- |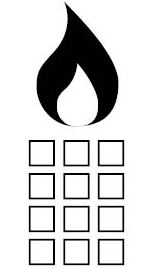 For more information, please email or call 203-606-3085.
Eliezer Greer, Research Director
Esther Muroff, IT Manager